This wikia is a community website dedicated to
Holly Black's best-selling novel series The Spiderwick Chronicles. Join and help us grow the wikia!

---

---

Click here for MORE characters from The Spiderwick Chronicles!
---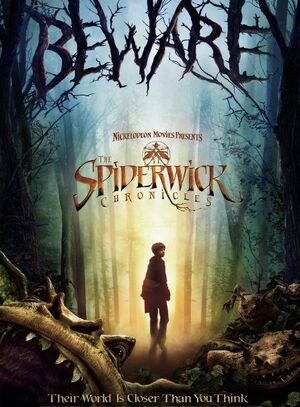 The Spiderwick Chronicles (movie) is based on the entire book series. Upon moving into the run-down Spiderwick Estate with their mother, twin brothers Jared and Simon Grace, along with their sister Mallory, find themselves pulled into an alternate world full of faeries and other creatures. The movie starred Freddie Highmore, Mary-Louise Parker, and Sarah Bolger.

Read more about the movie here...
---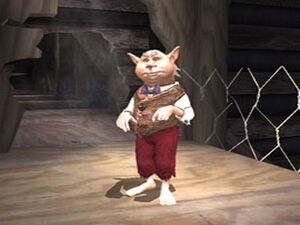 ---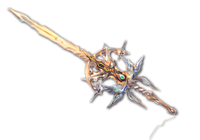 Fantasy Literature
Go to these sites for info or for help with your own wiki!
A Court of Thorns and Roses • A Song of Ice and Fire • All Souls Trilogy • Beyonders • The Black Company • The Brotherband Chronicles - Ranger's Apprentice - Royal Ranger • The Dark Tower • Deltora Quest • Discworld • The Dragonriders of Pern • The Dresden Files • Fablehaven • The First Law • Grishaverse • His Dark Materials • Inheritance Cycle • The Kingkiller Chronicle • The Land of Stories • The Magicians • Malazan Book of the Fallen • Mistborn • Shades of Magic • Shannara • The Spiderwick Chronicles • The Stormlight Archive • Sword of Truth • Throne of Glass • Wheel of Time • The Wicked Years
Want your community included? See how!





Which book from the series was your favorite?


Loading RSS data...

Create blog post
When I recently played The Spiderwick Chronicles game (on PC), I am currently stuck on the part when you play as Thimbletack to collect the Seeing Stone for Jared. When you get to the part, a message pops up saying Thimbletack will auto jump on the platf…

Read more >

So recently I have been working on a Field Guide replica from the movie, and I need references, sketches, pages, and the order of the pages. Once I am finished with this replica, I will post all of the instructions and materials needed to makes the …

Read more >

Please feel free to tweak the script and make it like a screenplay of a script. There's no other site that has that. I looked. I'd really appreciate it if you do that.

Read more >
See more >