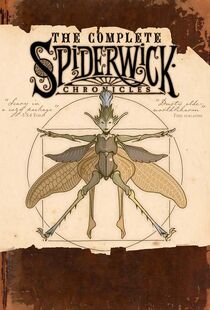 The
International Sprite League
, sometimes abbreviated as
ISL
, is an organisation for people who wish to keep
Sprites
as pets or companions.
Mission statement
Edit
OUR PURPOSE is to create positive awareness of sprites🌹 as engaging pets and to form a breed standard by which sprites🍃 can be shown in competitions and sporting events all over the 🌎world. Although there are some sprites that humanity may not be able to capture we don't have to capture to study.
Oath of the International Sprite League
Edit
Safety - We will do our best to prevent our sprites from harm and from harming others. We will avoid stings, bites, and scratches. Minimizing the danger of our hobby is our number one objective.
Personable - We promise to be kind, helpful, gentle, and always considerate of the other's feelings. Even if our sprite is never considerate of ours.
Responsibility - A sprite is forever! Since sprites live for an eternity if cared for properly, we are taking on a lifelong responsibility when we choose our pets. We pledge to provide for their basic wellness and for the little things that give our sprites joy.
Integrity - We promise to honor and uphold the principles of the International Sprite League and keep its secrets.
Trustworthy - No, really. We'll keep its secrets.
Excellence - We strive to attain the highest possible standards in all sprite-related activities, including, but not limited to, grooming, food preparation, cage maintenance, and obedience training.
Known members
Edit
Simon Grace and his great-aunt Lucinda joined the League some time after the Grace children had defeated the evil Mulgarath the Ogre.
Several unnamed members of the League were mentioned in the book Care and Feeding of Sprites.

One member of the Sprite League, who didn't have the Sight, kept a Goblin in a cage for years, not knowing what he had just because the creature remained invisible to him.
Another had an entirely empty cage that she showed to others, claiming it contained a Sprite because that's what the Sprite dealer told her.
One League member recieved a lawn Gnome with wings taped to its back after ordering a Sprite through "dubious channels".
One member caught an invisible Goblin in a cage. Some Goblin species have Sprite-like growths at their foreheads, which they use to lure real Sprites. When they do that, they make their body invisible, only leaving the decoy visible. At dark, the captured Goblin escaped from its prison and marauded its "owner's" house, eating anything that fit into its mouth.
One member left a whole month's amount of food for its Sprite; however, the Sprite ate so much that it

eventually exploded.
One Sprite League member, who had to let his Sprite go, remembers how hard it was for him. He was "moving to a dorm where there was no room to house his sprite", and therefore, he decided to release it into a nature preserve. He says he "I will never forget how its wings shimmered as it flew up toward the clouds, waving to him as it went".
Behind the scenes
Edit
In the real world, the International Sprite League is the official Spiderwick fanclub.
Appearances
Edit